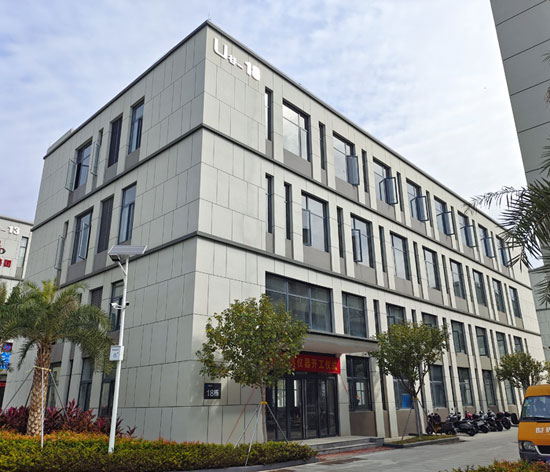 Nobotech was founded in 2009, the headquarter is in Shanghai, factory in Nanning, and the branch office in Guangzhou. Nobotech is a high-tech group integrating design, R&D, production, sales, and service.
It focuses on independent R&D of intelligent water quality analysis instruments and Internet of Things technologies, and cloud service. Products include PH/ORP, conductivity, dissolved oxygen, residual chlorine, ozone, ion concentration, turbidity, salinity, sludge concentration, COD, ammonia nitrogen, and other water quality analyzers, water quality digital sensors, DTU, Nobo cloud. The company integrates Nobo artificial intelligence, big data, and cloud technology to build a smart Internet of Things platform to provide customers with multi-parameter water quality monitoring systems. We are committed to helping the development of smart cities and smart agriculture and promoting changes in the industry.

Our concept is Technology changes life, and people-oriented, customer first is our principle of service. "Innovation, Professionalism, Unity, Integrity, Dreams" as the company's five core values.

Nobotech has advanced R&D institutions (artificial intelligence laboratory and physical and chemical laboratory), industry-leading SMT production lines, advanced production technology, and excellent talent team. Also, we have passed ISO9001:2015 quality management system certification and adopts 5S standardization management as the standardization system of the company. Nobotech established a wide-range exchange and cooperative relationship with national key laboratories of many famous universities to promote technological development. Our products have stable quality, advanced technology, and complete functions, and they are favored by domestic customers and exported to North America, Europe, Southeast Asia, and other overseas places.

With the development of the times and markets, Nobotech has transformed from a traditional water quality analyzer manufacturer into a high-tech enterprise that focuses on digital sensors, intelligent water quality analyzers, water quality monitoring systems, artificial intelligence, the Internet of Things, and big data services.
Contact(Cathy):+8613077704818 (WhatsApp/Wechat/Skype)
Contact(Esther):+8613152669883 (WhatsApp/Wechat/Skype)
Email:admin@nobowisd.com
Telephone:0771-3812343
Postcode:530007
Address:3rd and 4th Floor,No.5 Comprehensive Building,No.4 Gaoxin Road,Xixiangtang,Guangxi,China